In order to implement China 's commitment to the world 's energy conservation and emission reduction goals, strengthen policies to support new energy economic strategies, and accelerate the application of solar photovoltaic technology in urban and rural construction, relevant state ministries and commissions have launched solar roof plans.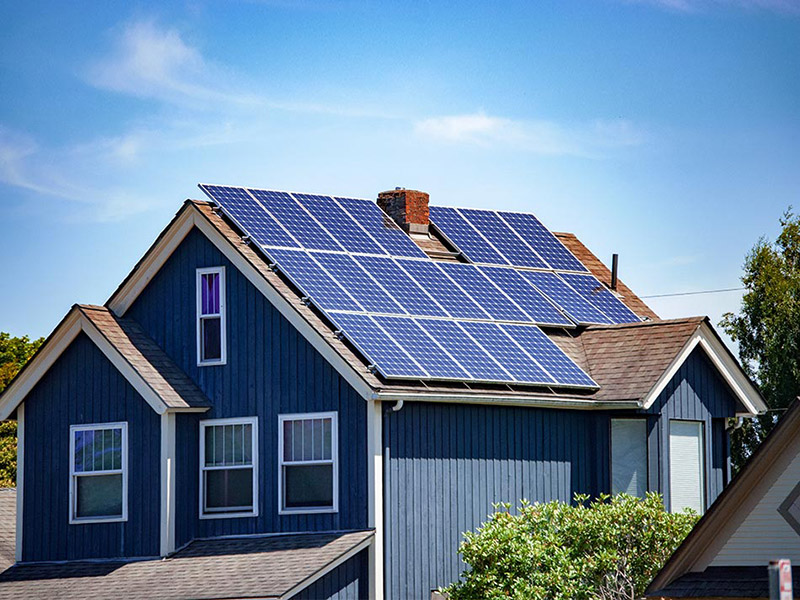 The solar roof plan strives to break through and solve the problems of insufficient integrated design capabilities of photovoltaic buildings, low integration of photovoltaic products and buildings, difficulties in grid-connected photovoltaics, and low market awareness.
The solar roof plan comprehensively considers economic and social benefits and other factors. At this stage, actively promote the integration of photovoltaic roofs and photovoltaic building demonstrations in large and medium-sized cities with developed economies and good industrial foundations. Actively support the development of rural and remote areas. Network-based power generation, implementation of power transmission to the countryside, and implementation of the national policy of benefiting the people.
The solar roof plan mobilizes the enthusiasm of all parties in the society through demonstration projects to promote the implementation of relevant national policies. Strengthen the publicity of demonstration projects, expand the impact, increase market awareness, and form a good social atmosphere for the development of solar photovoltaic products; promote the implementation of policies such as grid-connected electricity prices, form policy synergies, and magnify policy effects.
The portable electronic solar panel symbolizes a number of national certification standards, more than 150 patent certificates, and uses the latest new energy technologies to successfully build a solar panel installation project for houses.